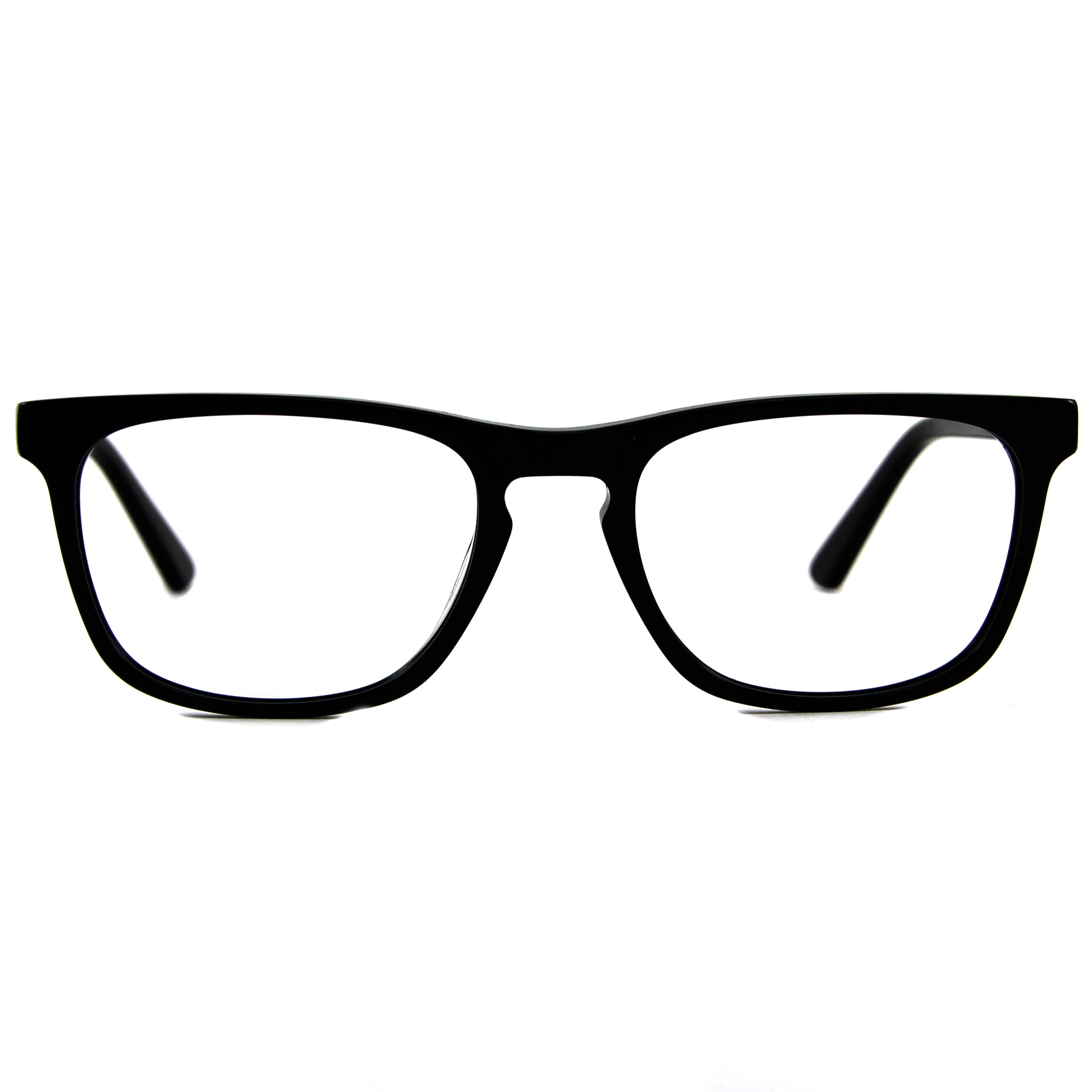 JULIAN | Midnight Black
The frame that literally has it all! JULIAN'S sharp angular bar bridge to go along with the rounded front gives it all to you. Our signature keyhole bridge takes JULIAN to the next level!
High Index lenses are required for prescriptions with a SPH of +/- 3.75 or higher or those with a CYL of -2.25 to -4.00.
UV and blue-violet light are present everywhere: outdoors due to the sun and indoors due to artificial light and electronic devices such as cell phones, tablets, and laptop computers. As most people are at risk of overexposure to harmful light in their day-to-day activities, Crizal® Prevencia® aims to offer a solution to improve eye protection.
Crizal® Prevencia® lenses selectively filter out harmful blue-violet light*. They also preserve the eye's overall well-being by letting essential blue-turquoise light pass through.
Description
Details:
Colour: Matte Black
Sizing:55-18-140 LARGE
Lenses:
Anti-Glare protective coating, front and back side
Anti-scratch coating, front and back side
UV Filtered
An easy to clean top coating that prevents the lenses from smearing/smudging